At its very core, the residential experience at the University of Miami is grounded in the traditions of Oxford and Cambridge Universities. With the first designation in 1984, five of seven residential areas are distinguished as residential colleges. These communities combine the personal attention, support, and family-like atmosphere of a small college with the extensive resources of a major research university. The University's residential colleges have served as models for other universities when creating their own on-campus housing experiences.
With this in mind, our vision is "student housing for student success" with our mission:
To provide safe, clean, well maintained, service oriented, efficiently managed, friendly, caring, fairly priced student housing communities that promote academic success, civic engagement, personal and professional development, as well as critical and innovative thinking.
---
Student Well-Being Resources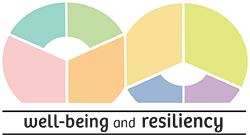 College can be challenging. For many students, it is the first time they are granted this much independence. Juggling classes, study time, and activities often leave little time for self-care, ultimately affecting well-being.
To help students understand the eight dimensions of well-being and access the many programs and services offered at the University of Miami, the Division of Student Affairs Healthy 'Cane Network assembled a collection of on-campus, off-campus, and online well-being resources at miami.edu/well-being. By taking advantage of all we have to offer, students will be equipped with the necessary resiliency, coping, and conflict management skills to address personal and interpersonal challenges in life.
---
Housing Facilities Strategic Plan
Housing & Residential Life is focusing on what it can do to improve the residential experience in all aspects including undergoing a multi-phased new construction and renovation project that will provide the next generation of University of Miami students with the style of housing they want with the amenities they expect.